Australia: Opportunities for growth and innovation are currently restricted by the lack of clarity in regulation, says the CEO of Binance Australia, Leigh Travers.
The delay in formalizing regulation for the crypto industry hampers both entrepreneurial operators and institutional adoption, as seen with the Commonwealth Bank of Australia postponing a pilot program for its crypto trading services. The delay from the CBA and the subsequent ripple effect seen throughout the industry, has held Australia back from the growth of the Australian blockchain industry.
Consumer protection is at the forefront of concern for government bodies, but we are yet to see clearer guidelines under which consumers can be protected. New assets and digital products are being rapidly developed, making it difficult to separate the businesses that put consumers first from those that do not.
Collaboration is key
Creating regulation collaboratively is the best approach to ensuring digital assets are appropriately governed. Blockchain is a borderless technology. To protect Australian users, we need a global standard aligned with our industry on policy, definitions, and principles across digital assets.
Compliance is a collaborative process. Businesses, regulators and policymakers must all participate in building a framework that aligns with our shared societal values. As a leading actor in the domestic market, Binance Australia welcomes the responsibility to lead from the front in developing and supporting policy makers, regulators and law enforcement. Recent contributions in these areas from our team include our Response To Treasury Consultation Paper, active law-enforcement collaboration and supporting Senator Andrew Bragg's blockchain trip to the World Economic Forum.
In addition, Binance Australia Derivatives recently launched crypto CFD's, which are available to eligible Australian wholesale clients, under the licence of Oztures Trading Pty Ltd (AFSL 425165) to establish the organisation as a regulated institution.
Government must lay down a clear-cut, concrete framework that enables international and local businesses to conduct transactions via digital assets. Binance Australia considers four primary measures as key to establishing sustainable regulation of the industry in our response to the Treasury's consultation paper on licensing and custody. These include:
Ensuring Digital Asset exchanges maintain adequate funding and capital to protect users' fundsPrevention of market manipulation to protect users from financial crime via strong security measuresMandatory Know-Your-Customer checks, Anti-money Laundering and Counter-Terrorism Financing processes, including risk management and control self-assessments.Practical guidelines for collaboration with Digital Asset Exchanges and Law Enforcement to follow, as the current approach to detect, prevent and intervene in crypto-related crimes is opaque and inefficient.
Adoption of these measures will build an industry where digital assets can thrive and actively contribute to society.
Australia: More education needed
Digital Asset Exchanges need to play a leading role in educating users, much in the same way the ASX supports education with its investor center. Cryptocurrency and blockchain technology is a mix of both finance and computer science, and together these subjects can be incredibly complex. This complexity has led to misunderstanding and misinformation spread across mainstream media.
In an era of "click-bait," it is the responsibility of all Digital Asset Exchanges to dispel these myths and provide consumers with the knowledge to improve safe trading practices.  Knowledge is power in the hands of the consumer. As crypto is intrinsically different to traditional finance, cultivating a community that values education is essential. The more we debunk the false narrative of crypto being a financial tool for criminals and inform consumers of the fundamental basics to navigate the world of web3, the more we will see the uptake of digital assets.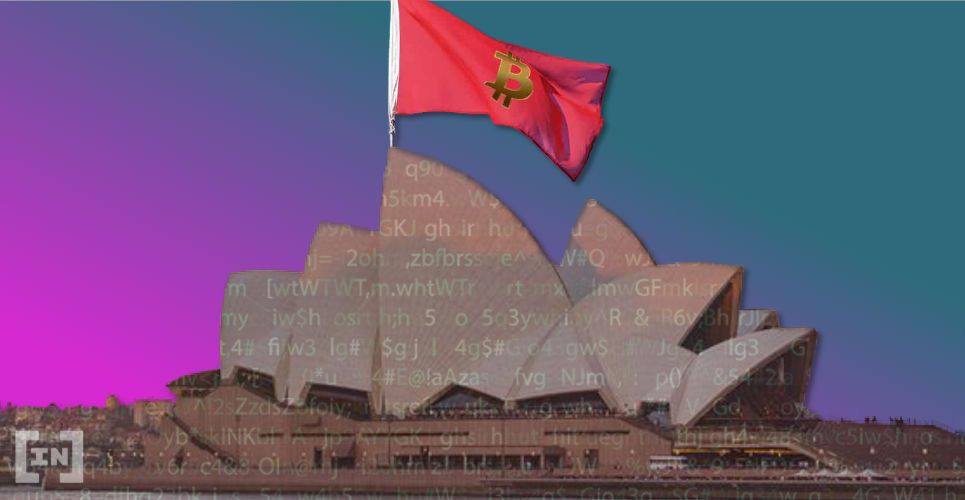 Australia: Where to go from here
We welcome resuming discussions with the new government to create greater clarity, structure and concrete policy in which digital assets are seen in the regulatory framework. We are asking our Labor government for a policy that is created in collaboration, that protects users and creates an environment for innovation within Australia that will benefit generations to come. 
About the author

Leigh Travers has spent the last seven years playing a pivotal role in building products and growing networks for DigitalX Limited (ASX:DCC), the world's first publicly listed blockchain technology company. Prior to joining DigitalX Limited, he served on the Board of Australia's blockchain industry body, Blockchain Australia. Part of his excitement in leading the Binance Australia team stems from a shared passion for facilitating the adoption of blockchain and digital assets in Australia. As the priorities on the agenda, he points towards a strong focus on growing the brand and the company's working relationships with regulators.
Got something to say about regulation in Australia, or anything else? Write to us or join the discussion in our Telegram channel. You can also catch us on Tik Tok, Facebook, or Twitter.
Disclaimer
All the information contained on our website is published in good faith and for general information purposes only. Any action the reader takes upon the information found on our website is strictly at their own risk.